Tap into Sun - your FREE energy source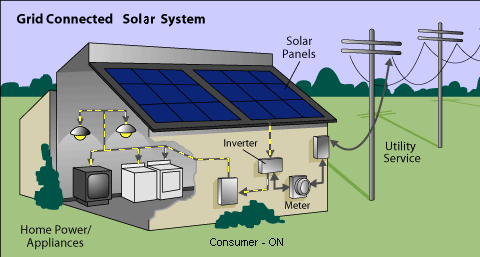 Solar panels on your roof convert Sun's rays to electric
power. This electric power can offset your electric consumption
from your utility company. So solar power generated is money saved.
Any extra energy is put back into the electric grid and you are
credited for that power. Inverter is the device that monitors your
generation, usage and extra power into the grid. Your utility
company will send you statement at the end of 12 months to reflect
your net usage and generation. Its called 'Net-Metering'.
Apart from savings on utility bills, your property value will increase.
In this real-estate market, solar electric system is a guaranteed
way to standout.